Recently, SVOLT has completed its investment in Jiangxi Copper Yates Foil Inc. (hereinafter referred to as "Jiangtong Yates") and Hebei Kuntian New Energy Technology Co., Ltd. (hereinafter referred to as "Hebei Kuntian").
Jiangtong Yates was established in 2003 and is a leading professional manufacturer of electrolytic copper foil in China jointly established by Jiangxi Copper Industry and Yates Copper Foil Company of the United States. Its products cover lithium battery foil, high temperature high extension copper foil (HTE), ultra-low profile copper foil (VLP), high frequency and high speed application copper foil (RTF), flexible flex board application of glue and glue-free (FCF) and other high-grade copper foil, in the industry has a high visibility and brand effect.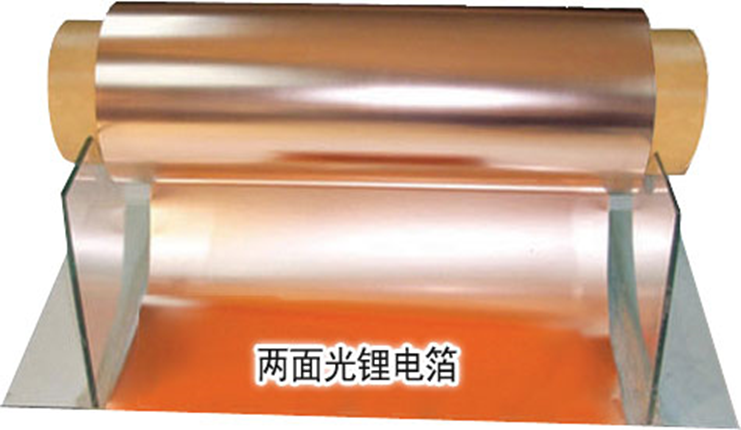 It is worth pointing out that on July 16, 2021, Jiangxi Copper announced that through the registration of a new company, it will invest in the construction of three projects with an annual output of 100,000 tons of lithium battery copper foil, 220,000 tons of copper rods and 30,000 tons of casting materials in the jurisdiction of Shangrao Economic Development Zone, with a total investment of 12.8 billion yuan. Among them, the annual output of 100,000 tons of lithium battery copper foil is expected to invest 11.4 billion yuan, with Jiangtong Yates as the main body of implementation.
Hebei Kuntian was established in 2018, formerly known as Huaiyang Lithium Energy, the company's main business is lithium-ion battery artificial graphite products research and development, production and sales. It is reported that Hebei Kuntian is the first manufacturer in China to master the technical process of the van furnace and solve the problem of the uniformity of the graphitization of the van furnace, and has obvious advantages in the core process of the anode material - the graphitization process.
It is not difficult to see that Hive Energy is accelerating the layout of the upstream link of the battery industry.
In fact, this is also one of the important supporting plans of the "600" strategy of SVOLT.
On December 8, 2021, SVOLT held the second battery day in Changzhou, released the "600" strategy of the leader, and announced that the company's global production capacity planning target in 2025 will be increased to 600GWh.
Focusing on the goal of 600GWh, SVOLT has simultaneously proposed four supporting strategies, including category innovation, AI intelligent manufacturing, ecological partner, and capital co-creation. Among them, in terms of supply chain, SVOLT will carry out in-depth cooperation with domestic high-quality companies with advanced technology and rapid development through investment, holding, equity participation, strategic cooperation, etc., to create new partnerships and reshape new supply chain models for reliable supply chain assurance.
This investment will further consolidate the important layout of SVOLT in the upstream links of the battery industry chain such as lithium battery copper foil and anode materials.
In addition to lithium battery materials, SVOLT has recently signed new orders for production equipment.
On the evening of January 10, Huazi Technology (300490) announced that recently, its wholly-owned subsidiaries Jingshi Electromechanical and SVOLT Technology (Shangrao) Co., Ltd., SVOLT Technology (Maanshan) Co., Ltd., SVOLT Technology (Huzhou) Co., Ltd. The "Equipment Procurement Contracts" were signed for the winning projects. The contract amounts were 151.92 million yuan (tax included), 188.70 million yuan (tax included) and 62.52 million yuan (tax included), totaling 403.14 million yuan (tax included), accounting for 34.69% of the company's audited operating income in 2020.