Recently, NR Electric delivered the 40MW/40MWh Mengchen Wind-power storage project of China Huaneng Power Group through EPC. The project successfully passed the tests conducted by State Grid Anhui Electric Power Corporation and will be put into commercial operation. This project is currently the largest wind power supporting energy storage project in China, and Gotion High-Tech supplies its containerized energy storage battery system.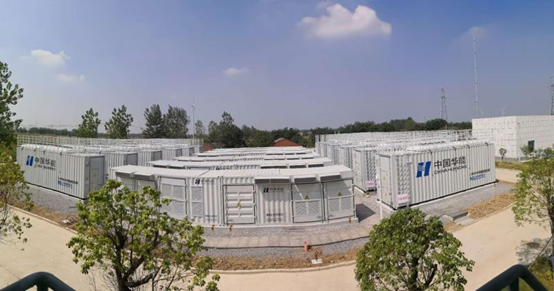 According to Gotion, all energy storage batteries supplied by them use LFP battery cells. The LFP batteries adopt world-leading technologies and are characterized by high safety and long safe cycle, making them the best choice for energy storage applications at present. In the progress of the project, Gotion developed a fast and flexible solution strategy to overcome many difficulties such as epidemic prevention and control, continuous rainy seasons, and high temperature. Gotion made a scientific and reasonable arrangement of construction plans while maintained high standards and high quality at the same time. From the signing of the contract in early June to project delivery and acceptance at the end of August, Gotion kept the product delivery cycle shorter than three months and received praise from business partners.
Developing energy storage products is one of the business strategies of Gotion. In addition to supplying products to many China Huaneng Power Group, Gotion has reached cooperation consensus in energy storage market with companies such as State Grid Corporation of China, Huawei, China Tower, State Power Investment Corporation. In 2019, Guoxuan Hi-Tech also actively explored the foreign energy storage market, supplying energy storage batteries for the 72MW/72MWh energy storage and frequency modulation project in West Virginia, the United States.