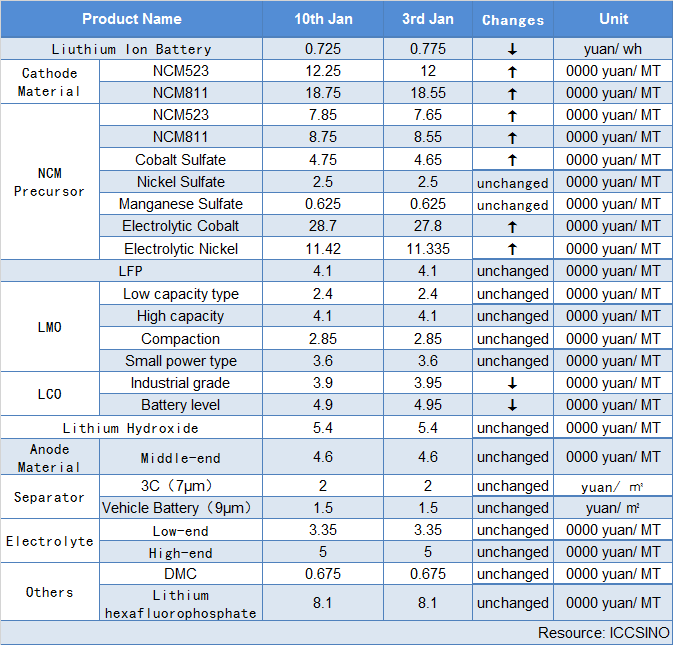 Lithium Ion Battery
In January, the overall production of the battery plant was still at a low level, and the number of shutdowns increased. The actual production schedule was lower than in December. It is worth noting that the price of the power battery winter association is basically determined and the reduction is large. The current mainstream price of ternary power battery modules is 0.8 yuan / wh, excluding tax.
Cathode materials
Driven by the rebound of upstream metal prices, domestic ternary precursor prices rebounded this week, and ternary materials companies are worried that precursor prices will continue to rise after the year, but there will be a demand for stocking near the end of the year. Similarly, after the price of the ternary precursor rose, the domestic ternary material price also rebounded slightly this week. For the specific price, please refer to the "Xinyi Information" APP.
Lithium Carbonate
The cathode material factory's replenishment of lithium carbonate was basically over years ago, and due to the large inventory of lithium salt market, most cathode material factories are not optimistic about the price of lithium salt for the time being. The atmosphere of market transactions was weak, and prices were weak and stable.
Other
Negative electrode, electrolyte, and separator prices remained stable, and the off-season market continued.