Now India is catching up global electrification process. In order to reduce carbon emission, Indian government released some preferential & subsidy policy to attract investment and push forward electrification in India. Currently there is only a battery pack manufacturer whose production capacity is 1 GWh per year.
Several corporates have announced their interests publicly to enter Li-ion battery manufacturing to gain the first-mover advantage in the Indian ecosystem. Some updates as follows:
Himadri Speciality Chemical has successfully made anodes

Himadri has successfully developed synthetic anodes for EV batteries, 3C and energy storage. It's now under technology test by third party institution. According to ICCSINO, Himadri plans to exports anodes China in the near future.
IITH cooperates with Japanese company on Li-Ion batteries

The Hyderabad Institute of Technology (IITH) has reached a cooperation with Japan's itsEV Inc. It plans to jointly develop lithium-ion batteries for various applications including electric vehicles. They expect the battery to be superior to all batteries available in the country. The Indian government plans to convert 30% of all vehicles on the road to electric vehicles by 2030.
Renon India joint venture with Taiwanese firm to produce battery packs

Taiwanese electric vehicle (EV) maker Ahamani EV Tech has formed a joint venture with Gujarat based battery maker Renon India on Tuesday to produce battery packs for Indian Automobile market. There has been a joint investment of USD 3.7 million in the JV company to build customized battery packs.
ICCSINO believes that under the policy driven and overseas investment in Indian market, there will be a significant growth in Indian lithium Ion demand which includes 2-wheel & 3- wheel vehicles, electrical vehicles, 3C and ESS, with CARG of 50% from 2018 to 2025. It is estimated that India needs a minimum of 10 GWh of cells by 2022, which would need to be expanded to about 50 GWh by 2025.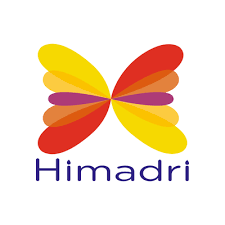 For more news, please download the ICCSINO APP
: